Donkey walk
Bring one of our kind donkeys with you on a walk!
You do donkey walk on your own. You enjoy a calm, de-stressing, trip with family and/or friends! The donkey can carry your things and children (up to 30 kg) can sit on when they get tired.
In advance we will give you good instructions on how to handle a donkey in different situastions. As well as information about the personality of the donkey you are taking on the walk.
Our donkeys are very kind and social and they love to join you in a walk! The myth that donkeys are just stubborn and difficult to deal with is greatly exaggerated. Donkeys are smart animals that do not like to be stressed. As long as fun and joy are central, they are happy to be part of the game!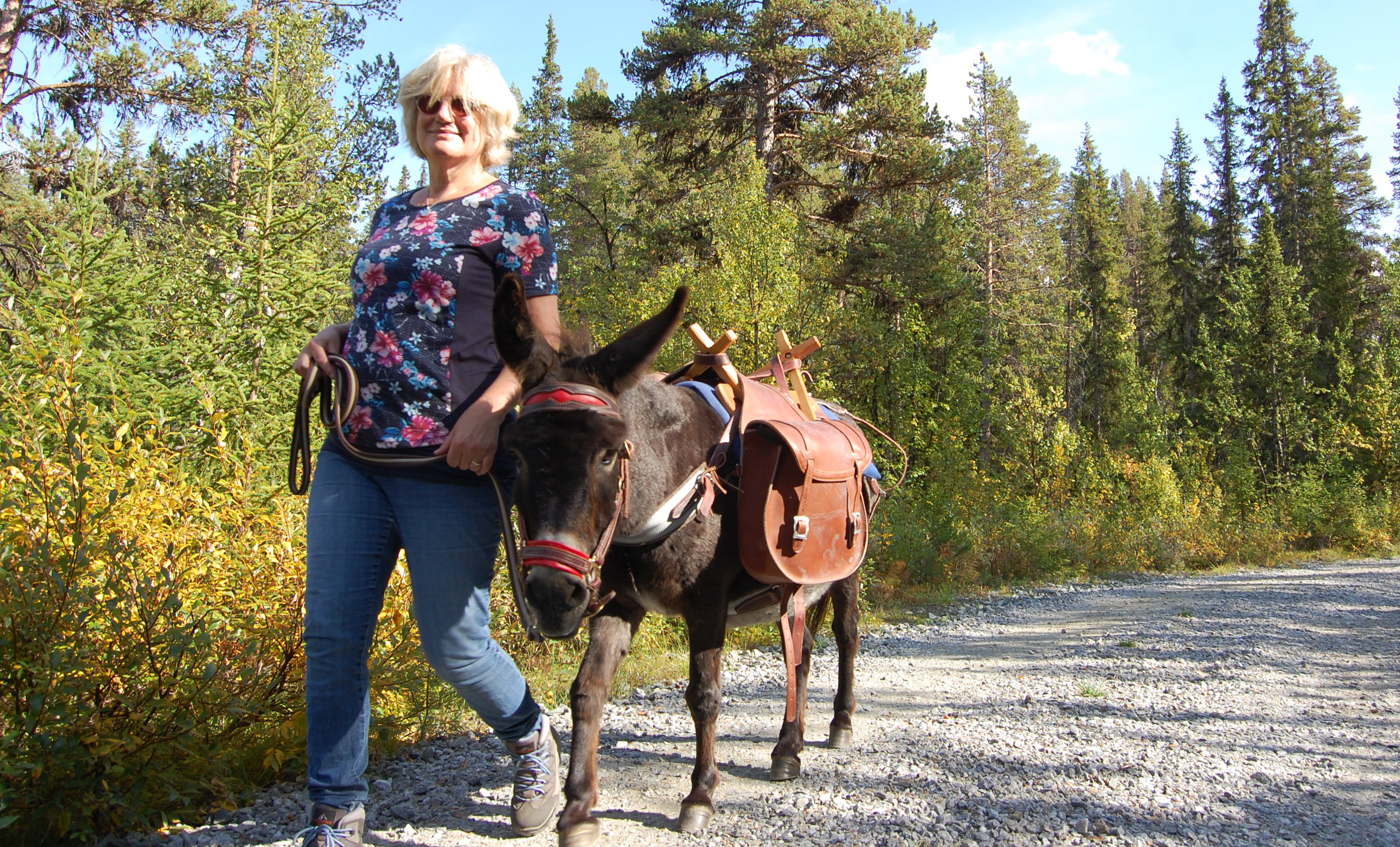 We have 3 standard tours in our program:
Trollstien
An experience trip, partly through forest and bog. You get coffee / tea / juice and something to eat, which can be used at the picnic area along the way. During the walk there are questions for children to answer, and they get a nice prize afterwards. Duration approx. 1 - 1.5 hour.
This tour is very suitable for adults and children
The long trip to Steinstølan
A nice trip, mostly on a tractor road without traffic. From Steinstølan you have a magnificent views of Hemsedalsfjellet, Hallingskarvet and Jotunheimen. You get coffee / tea / juice and something to eat. After a good break, you stroll back calmly. Duration approx. 3 - 3.5 hours.
This tour is best suited for adults who want to walk a little longer.
The Ride
This is a short ride on the camping site where the children ride the donkey led by an adult. The children receive a 'Donkey driving certificate' after the trip. Duration approx. 10 minutes.
You do not need to book the Ride, just come by!
arrangement by appointment
We can also arrange for other trips such as. mountain hike, multi-day hike, birthday party and hikes elsewhere. Feel free to get in touch to hear the possibilities!
Maaike and Jan